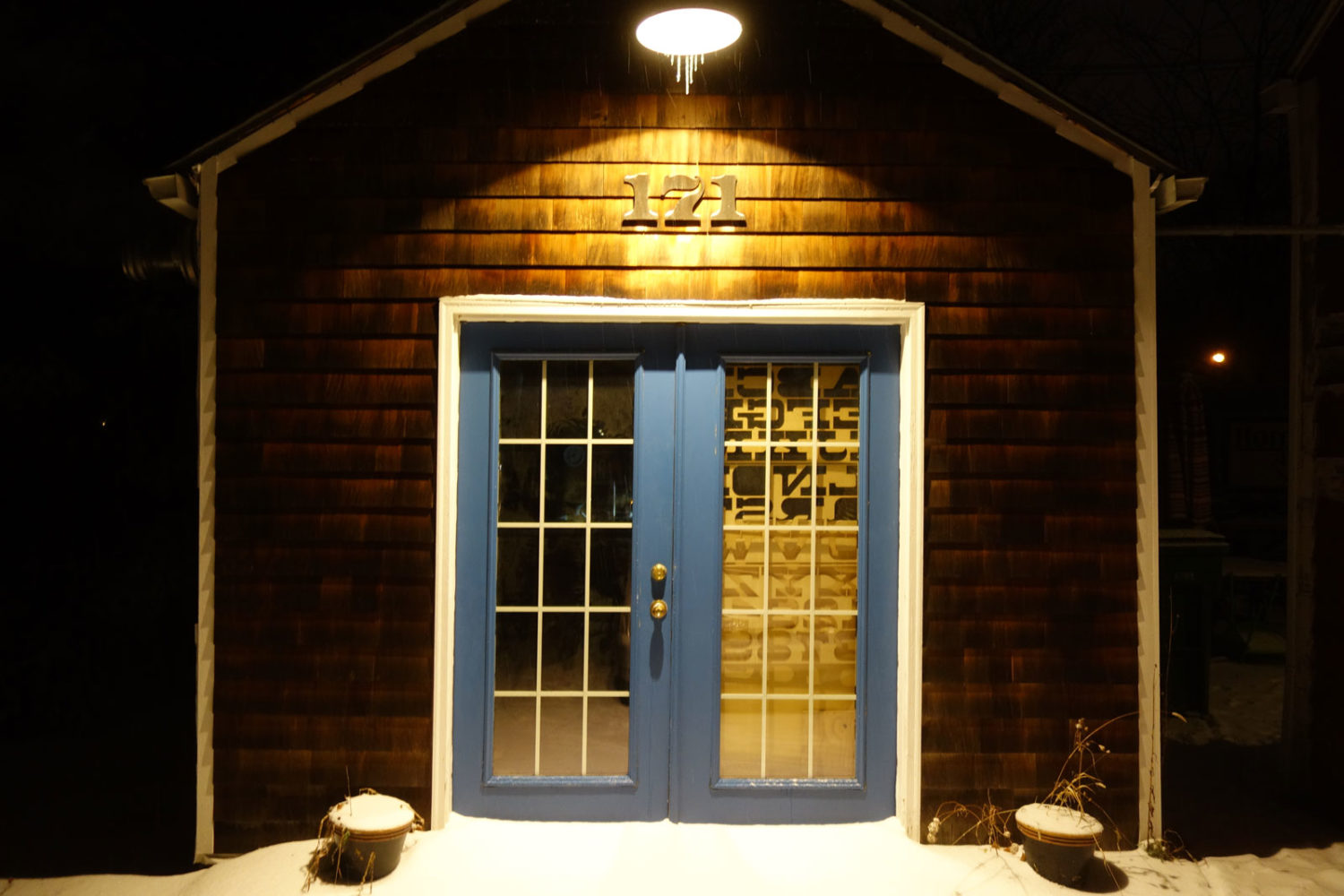 Ossia, the Eastman School's program of new music, starts at 7:30 tonight and that presents a conflict. Our yoga class doesn't get out until 8. They usually do five six pieces so we should be able to catch the last half. I heard they were doing an Anthony Braxton number.
I'm secretly looking forward to tomorrow night when we have nothing on our calendar. I need some time to create mp3s from last Wednesday when Pete LaBonne joined Margaret Explosion on piano. Pete and Shelley stayed for the holiday feast and Kevin and Jeanne joined us from Nashville. Kevin Vicalvi was Bat McGrath's long time bass player (and harmony voice) and he was in town for the tribute on Saturday.
I did my Record Store Day dj set on Friday and we had dinner at Jeff and Marry Kaye's, tuna from Alaska and some intense homemade ginger bread. We brought home a few pieces of that for breakfast. We had a couple of couples over for dinner on Saturday. Tom and Jann own a shop and Janet and Jonathan wrote a book about Hi Fi living and before the Uber driver returned we finished the evening watching YouTube videos by the fire.
Sunday was reserved for a long walk along the lake and then a visit to Virgin Wood Type. We had hoped to to spend some time with Sam but he was asleep on the couch. Partners, Geri and Paul, showed us their newest line of type. Bill would be so proud.
Leave a comment