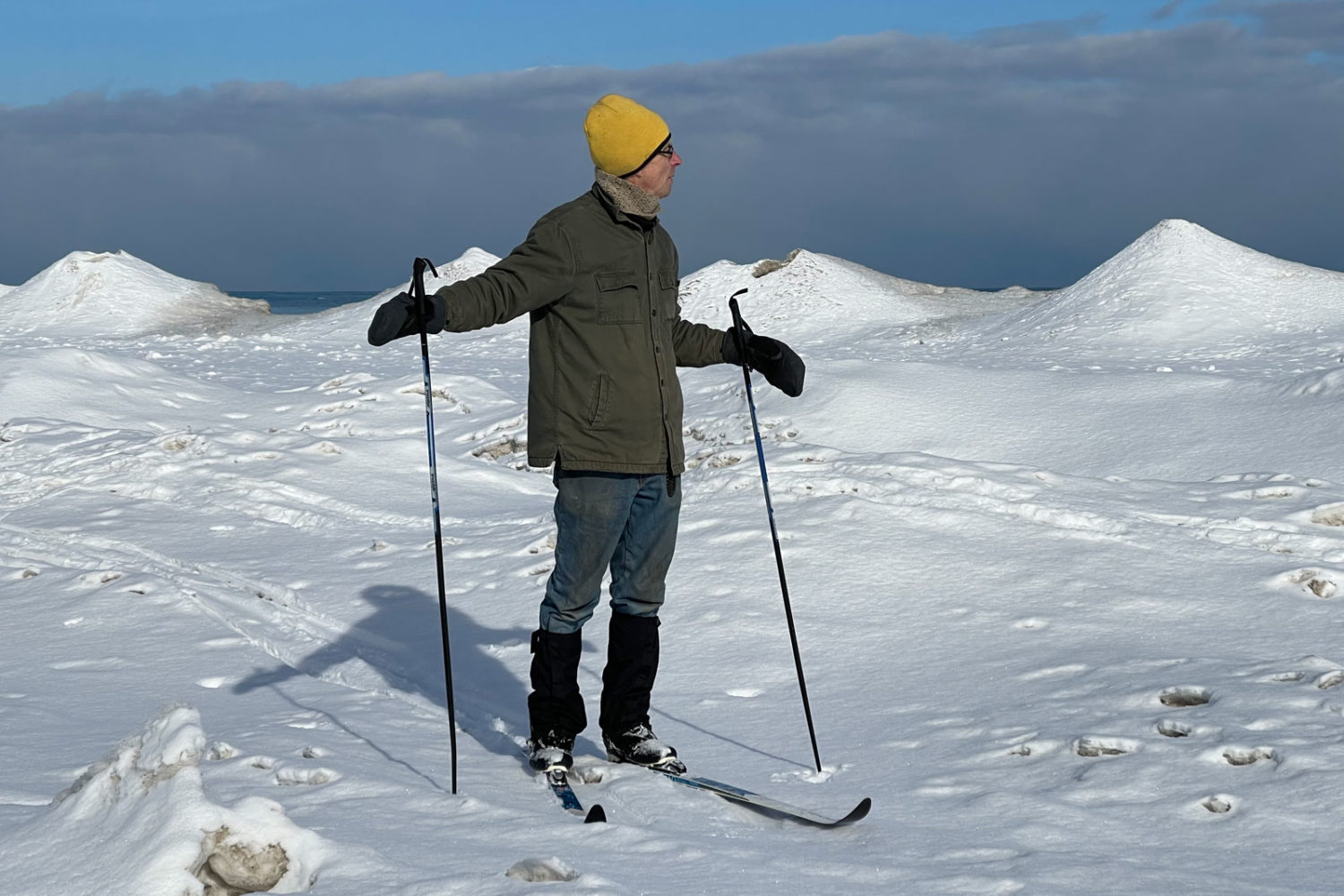 I don't usually plan these these posts until I sit down but the lake was so dramatic this morning I knew I would use a photo of the beach. And if a person was in that photo it surely would have been Peggi, my valentine. But I didn't take a photo of Peggi this morning, she took this one of me and it captures the wonder.
We skied through the woods, across the golf course (where there were so many people out it looked like a ski resort) and then out onto Eastman Lake. We spotted ski tracks out there and followed them, past a dozen or so ice fishing holes, all the way up to the big lake, the Great Lake, Ontario.
I am out on the big lake here, skiing between the two sand bars closest to shore. This was the twenty-fourth day in a row skiing. We are counting! The days are getting longer. It is 5:30 EST as I type this and it is still light out. I am already missing winter.
Leave a comment