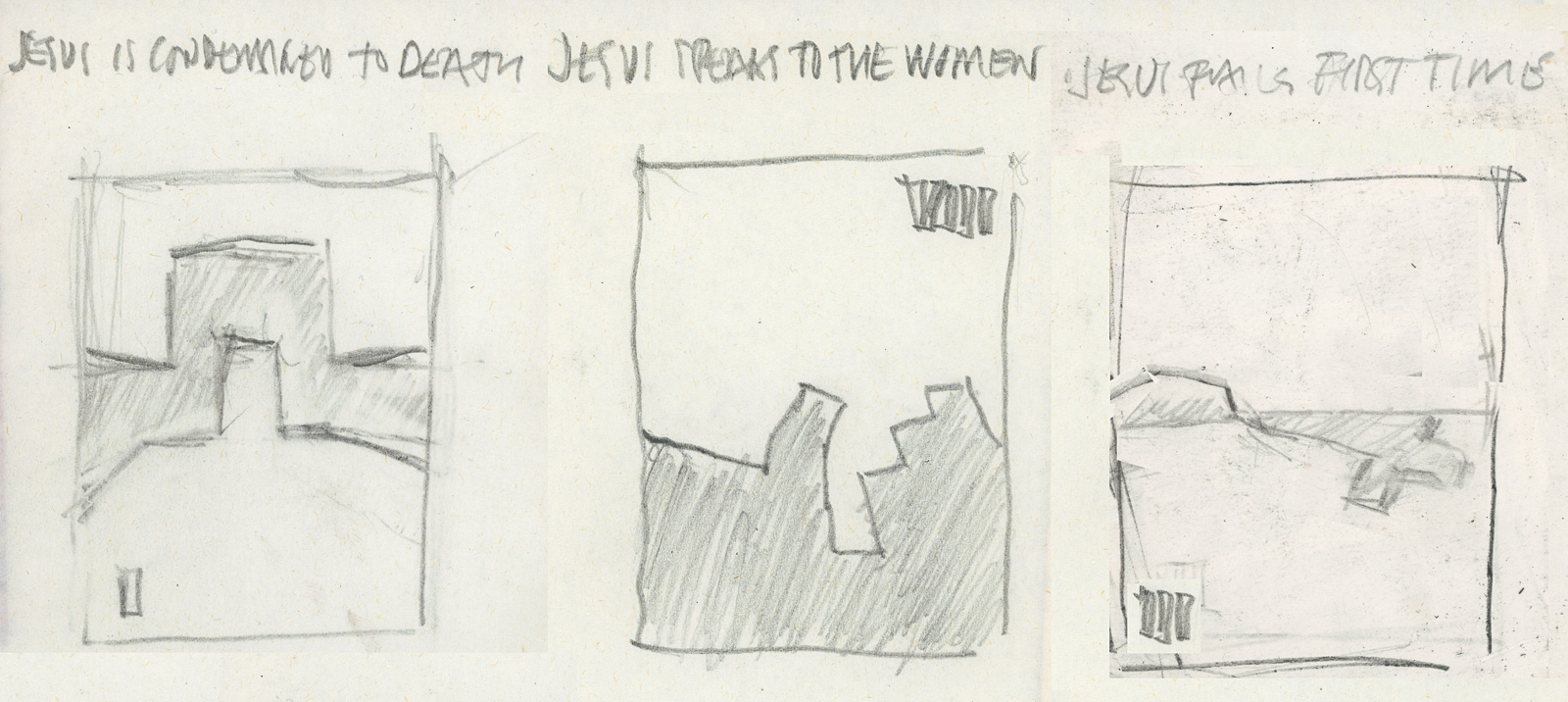 I've already dumped this layout for Roman numeral 1 and I have a pad full of alternate versions for the others. I don't usually do so many sketches before painting. I prefer to just jump right in especially when the medium is malleable. But I would like these 14 Stations to be either positive or negative and sometimes both with nothing in between. So I can't just push paint around. The expression is in the shapes/forms of course but also in the edges.
I was born on the feast day of St. Paul of the Cross and feel destined to do a version of the Stations of the Cross. I started one in the mid nineties but I got bogged down in source material. I created digital composites of of my sources and generated 14 large ink jet prints which I hung in the Bug Jar during Lent 1998. I submitted "Passion Play" to the Finger Lakes exhibition in 1999 and won a couple of awards. This project has been on my mind for a long time and it has been thrilling work on it during Lent.
We've come across work by Eduardo Chillida in Spain and recently at Hauser Wirth in NYC and I started this project by doing a charcoal drawing based on one of his pieces. He is primarily a sculptor but I love his two dimensional work. When I'm happy with the sketches I'll scale them up to fit these 14″ x 17″ plastic panels that I've been itching to paint on. I gues that means acrylic paint.
Leave a comment